workouts!
I'm really bored working out at home. I have dvd's, videos online, I have weights, but being by myself, working out by myself, has just gotten dull for me. Even going to a regular gym just seems boring because of lack of interaction with anyone. A girl in the weight section usually either gets harassed or hit on (which I guess is harassment too?) I'm not working right now, so my social interactions are limited to my family and my 10 year old. Not ideal for someone who can quickly cut out the rest of the world and fall into depressive habits but also enjoys social interaction!
So I've decided, as an experiment, to try out a bunch of new things! And I have a list so far of activities I want to try out. I'm mostly doing this as a mental health reset, and to see if maybe I find a new activity related to health and wellness that I really like! I'm not going to apply for any jobs the rest of the month because my brain cannot handle it and I know I need a mental health break.
My list so far:
*

Yoga class

(different types so more than one)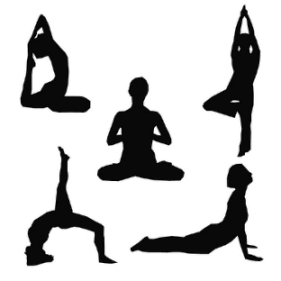 CrossFit
-free class offered
Camille Leblanc-Bazinet
BodyPump
-free class offered
BodyCombat
-free class offered
Local Old School Boxing gym-offers a free class
Title Boxing gym
-offers a free class
Barre (maybe...)
Spin-the gym below. I've never tried it and curious.
And a new (building for an old one) gym that has classes included, offers a free first week, and is only $25 a month and half off the introductory fee! (Classes offered are spin, yoga, boot camp, and a few others I wasn't familiar with).
It seems like a lot! And expensive! To be fair, half of them have a free first class so it won't be too expensive.
If anyone has opinions, or advice, please let me know! I'm all ears. Or if there are classes you enjoy and think I might like, please let me know!
*Denotes that I have done these at home, but not in a regular, structured class setting...yet! And if I borrowed your picture, and you would like it taken down, please let me know!