Only available for iPhone. :(
Use code PRO30 for a free 30 day upgrade to the pro version.
This was brought to my attention from Sweat Pink and it is really neat.
First screen
The mascot reminds me of the water people from Futurama. If you don't watch that show, here's my proof: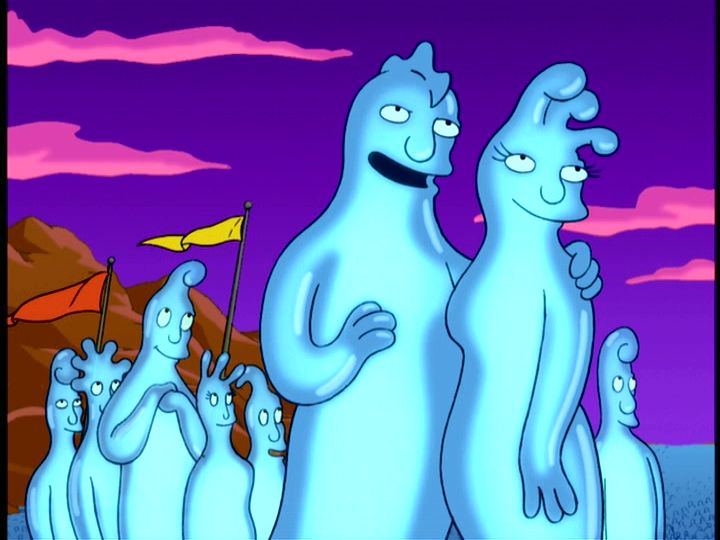 Okay, so here is how it works. When you log on, you'll create an account. Select new workout and then proceed through the screens below.
After you select At Home or In the Gym, the bottom menu pops up:
Optional add-ons to your workout.
I like that it asks what equipment you have





Only issue I've had so far, and a few others have had as well, is that the app crashes sometimes. Usually in between the download of your workout being complete, and opening it. I restarted my phone (which I can't even remember the last time I did that...) and it opened up perfectly so might have been user error ha ha.
Update (a few days later.) I am loving this app. They did a few updates during the last week and it runs smoothly now, the workouts load faster. No crashing. It's a great app! I've been lazy with planning my workouts post-injury and this has helped tremendously! Her voice can get a little annoying on the voice coaching but it's easy to turn off if you aren't in the mood for a cheerleader. Oh and you can swap an exercise out if you don't like it and view all of your exercises with reps and weights, at the end if you need to record them for logs and progress.
If you have an iPhone, definitely check out this app.
Disclaimer: I was given a code to try the Pro version for a longer period of time as part of Sweat Pink. I didn't have to do a review but we were asked to do so if we wanted to so here's mine. All thoughts and opinions are my own! Pictures taken through screenshots on my phone.